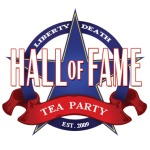 The stupid shit they say………..
"American scientific companies are cross-breeding humans and animals and coming up with mice with fully functioning human brains."
—Christine O'Donnell
"Because I do not wear high heels. She has questioned my manhood, and I think it's fair to respond. I have cowboy boots, they have real bullshit on them. And that's Weld County bullshit, not Washington, D.C., bullshit."
—Tea Party candidate Ken Buck, after being asked why people should vote for him for the Colorado GOP Senate nomination.  Buck was referring to an ad run by his opponent, which decried third-party spending on behalf of his campaign and urged Buck to "be man enough" to run the ads himself, July 21, 2010.
"Do you know, where does this phrase 'separation of church and state' come from? It was not in Jefferson's letter to the Danbury Baptists. … The exact phrase 'separation of Church and State' came out of Adolph Hitler's mouth, that's where it comes from. So the next time your liberal friends talk about the separation of Church and State, ask them why they're Nazis."
—Glen Urquhart, the Tea Party-backed Republican nominee for the Delaware House seat held by Rep. Mike Castle, April 2010
"He has no place in any station of government and we need to realize that he is an enemy of humanity."
—Rep. Trent Franks (R-AZ), member of the Tea Party Caucus, on President Obama's decision to fund international family planning organizations that support legal abortion, Sept. 26, 2009
"I absolutely do not believe in the science of man-caused climate change. It's not proven by any stretch of the imagination…It's far more likely that it's just sunspot activity or just something in the geologic eons of time. Excess carbon dioxide in the atmosphere 'gets sucked down by trees and helps the trees grow."
—Ron Johnson
"I don't want to be associated with those people, but I also don't want to limit their speech in any way in the sense that we tolerate boorish and uncivilized behavior because that's one of the things freedom requires is that we allow people to be boorish and uncivilized, but that doesn't mean we approve of it."
—Kentucky GOP Senate candidate Rand Paul, taking issue with the Civil Rights Act of 1964 while arguing that government should not prevent private businesses from discriminating on the basis of race, interview with MSNBC's Rachel Maddow, May 21, 2010
"I just think my children, and your children, will be much better off, and much more successful getting married and raising a family. And I don't want them to be brainwashed into thinking that homosexuality is an equally valid or successful option. It isn't."
—Carl Paladino, New York State Tea Party-backed candidate for Governor, Oct. 10, 2010
"I think that two wrongs don't make a right. And I have been in the situation of counseling young girls, not 13 but 15, who have had very at risk, difficult pregnancies. And my counsel was to look for some alternatives, which they did. And they found that they had made what was really a lemon situation into lemonade."
—Sharron Angle, explaining why she is against abortion even in cases of rape or incest, July 8, 2010
"If we took away the minimum wage-if conceivably it was gone-we could potentially virtually wipe out unemployment completely because we would be able to offer jobs at whatever level."
—Michele Bachmann, Energy and Community Development Committee. January 2005
"I'm not a witch…I'm you."
—Christine O'Donnell
"Our nation was founded on violence. The option is on the table. I don't think that we should ever remove anything from the table as it relates to our liberties and our freedoms."
—Tea Party-backed Texas GOP congressional candidate Stephen Broden, suggesting the violent overthrow of the U.S. government if Republicans don't win at the ballot box, interview with Dallas's WFAA-TV, Oct. 21, 2010
"People ask me, 'What are you going to do to develop jobs in your state?' Well, that's not my job as a U.S. senator."
— Sharron Angle, May 14, 2010
"They [Republicans] say, 'You're too conservative.' Was Thomas Jefferson too conservative? I'm tired of some people calling me wacky."
—Nevada GOP Senate nominee and Tea Party favorite Sharron Angle, March 21, 2010
"The Federal Department of Education should be eliminated. The Department of Education is unconstitutional and should not be involved in education, at any level."
—Sharron Angle, July 12, 2010
"The greatest threat to America is not necessarily a recession or even another terrorist attack. The greatest threat to America is a liberal media bias."
—Rep. Lamar Smith (R-TX)
"…the very founders that wrote those documents worked tirelessly until slavery was no more."
—Michele Bachmann, Speaking to Iowans For Tax Relief about the framers of the Constitution. January, 2011
"There are hundreds and hundreds of scientists, many of them holding Nobel Prizes, who believe in intelligent design."
—Michele Bachmann
"We took the Bible and prayer out of public schools. Now we're having weekly shootings. We had the 60s sexual revolution, and now people are dying of AIDS."
—Christine O'Donnell, Politically Incorrect. August 1998
"We used to hustle over the border for health care we received in Canada. And I think now, isn't that ironic?"
—Sarah Palin, admitting that her family used to get treatment in Canada's single-payer health care system, despite having demonized such government-run programs as socialized medicine that will lead to death-panel-like rationing, March 6, 2010
"You know what, evolution is a myth….Why aren't monkeys still evolving into humans?" 
—Christine O'Donnell