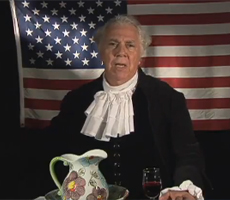 Last Saturday, June 23, 2012, Chicago Police Department held its summer initiative "Don't Kill a Dream, Save A Live" gun buyback program. Noting that "A gun in the home is more likely to be used in a homicide, suicide or unintentional shooting than in self-defense" the program provided an opportunity for citizens to turn-in firearms and BB guns in exchange for a prepaid Visa debit card worth $100 for firearms and $10 for BB guns and replicas, with no questions asked.
However, as it turns out, a pro-gun organization called Guns Save Life, took advantage of the program to turn in 60 worthless pieces of what they described as "rusty scrap metal" raising $6,240 to go towards the purchase of ammunition for an NRA youth camp in Bloomington along with obtaining four bolt-action rifles to be given to campers.
John Boch, the head of Guns Save Life, told the Chicago Sun Times:
"This was rusty, non-firing junk that we turned in. We are redirecting funds from people who would work against the private ownership of firearms to help introduce the next generation to shooting safely and responsibly."
Understandably the Chicago Police Department was less than thrilled with Guns Save Life as indicated by police spokeswoman Melissa Stratton, who told the Sun-Times, "It's unfortunate that this group is abusing a program intended to increase the safety of our communities".
Guns Save Life is based in Champaign, Illinois, about three hours south of Chicago and is known for the pro gun signs scattered along Interstate Highway 57 along the way to Chicago. They are also known locally as a hate group and one who advocates non-cooperation with government on any level. To illustrate the point we have gone to their website and are linking a video from there that they have up on YouTube.
Unfortunately, or maybe not, their websites are not up-to-date, so the video is old, but sadly – tells an all too familiar Tea Party story.
The  video, The Second American Revolution, preaches about what they call Uniculture and begins with these frightening words:
"When a silent majority allows their nation to lose its common sense, that nation is lost and you are allowing them to take your country away from you.

Is it common sense to adore the ultra multiculturalists? Read your world history not one nation has survived as a multi-culture. It's the uniculture that is your strength. One country, one culture, one language.

Is it common sense that 84% of the people want to make English the official language of America? But your majority political party espouses insanity, ignores the people and says no.

Is it common sense that 53 countries, mostly in Africa, have declared English to be their national language and the party who declares 'we will unite you' says 'press 2 for English'."
The Second American Revolution
(Visited 103 times, 1 visits today)