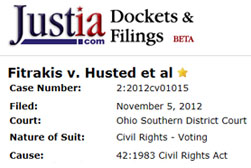 A lawsuit filed Monday, on the eve of the election by the co-chairman of the Ohio Green Party and editor of FreePress.org, Bob Fitrakis alleges that software in some Ohio voting machines makes the machines vulnerable to having votes altered after they are cast.
The lawsuit involves machines made by Election Systems and Software out of Omaha, Nebraska, alleges that software on the machines could allow vote manipulation by non-election board officials.
The lawsuit comes days after FreePress.org published a report claiming that Husted had done an "end run" around Ohio law by installing the software on the vote tabulators in the weeks leading up to to the election. According to the report, the software was installed on machines that will be used by more than 4 million registered voters, including those in major metropolitan areas such as Cleveland and Columbus.
FreePress claimed it obtained a copy of the contract for the software from a source at Husted's office. The contract calls for the tabulation machine's vendor to "enter custom codes and interfaces to the standard election reporting software," the publication claimed.
The lawsuit asks the court to order Jon Husted, Ohio's elections chief, not to use the machines Tuesday and to break state contracts with ES&S for voting machines to be used this year.
The machines are in Ohio's 25 most populous counties, said Columbus attorney Cliff Arnebeck, who filed the lawsuit.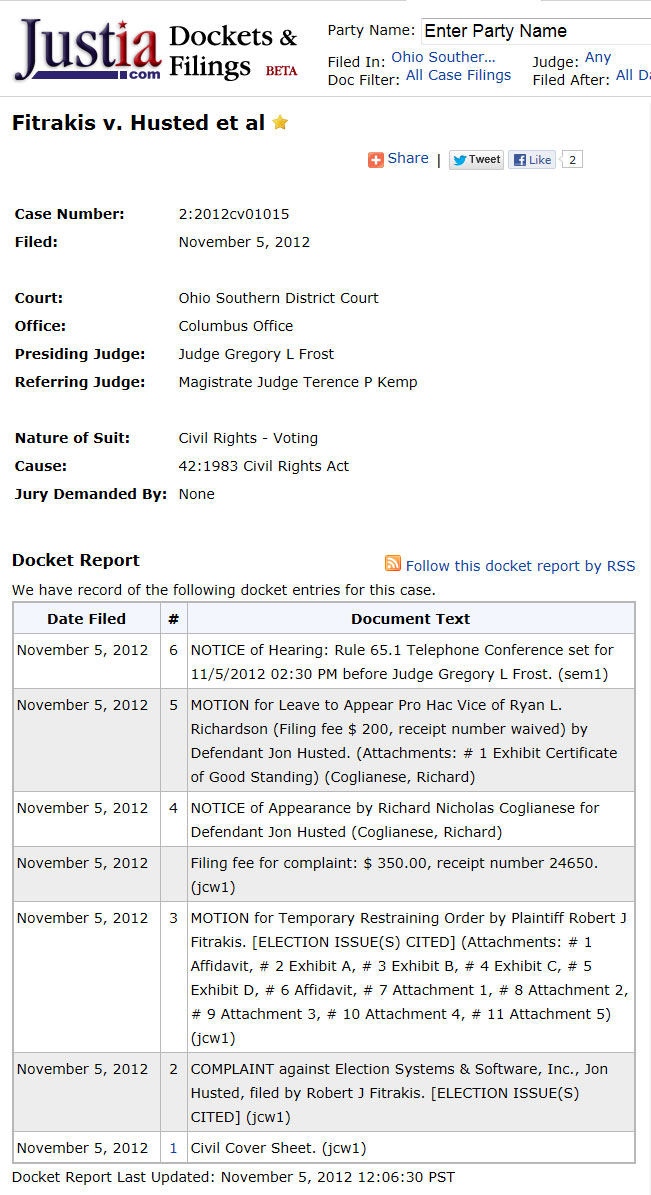 (Visited 22 times, 1 visits today)