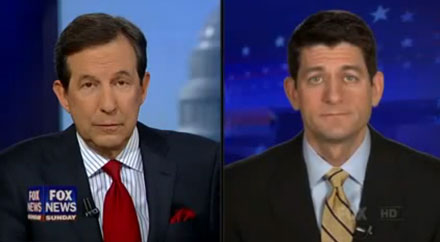 Here's a great one from our WTF file: Paul Ryan was defending his budget plan this Sunday on Fox News and admitted that the entire plan is contingent on the repeal of Obamacare.
A stunned Chris Wallace of Fox News, had to ask for a clarification and immediately dismissed the idea:
CHRIS WALLACE: I'm going to pick up on this because I must say I didn't understand it. Are you saying that as part of your budget, you would repeal, you assume the repeal of Obamacare?

REP. PAUL RYAN: Yes.

WALLACE: Well, that's not going to happen.
(Visited 27 times, 1 visits today)