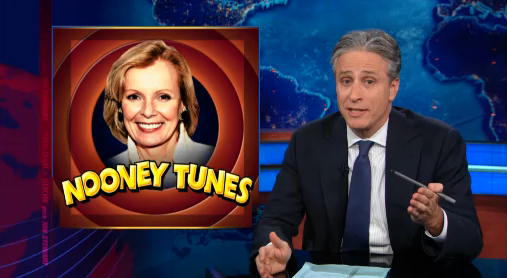 Recently, the IRS has admitted to subjecting Tea Party groups to scrutiny. In fact, for the past few weeks the Obama Administration has been standing "crotch deep in the scandal swamp," said Jon Stewart of The Daily Show.
Peggy Noonan, former Reagan speechwriter, is the perfect example of what it is to live in the conservative bubble. She recently said that the scandals "make a cluster that implies very bad things." "This IRS thing is something I've never seen in my lifetime." Jon Stewart is quick to remind us of the Iran Contra fiasco. Noonan is on record defending Reagan, saying "Iran Contra was "unlucky" and a "mistake."
I could go on, but Stewart does a hysterical and brilliant job of pointing out Republican hypocrisy. You'll laugh so hard, you'll weep—because what he says is true.
Kimberley A. Johnson (BIO) – A.K.A. The Anti Coulter is the author of The Virgin Diaries and an activist for women's rights. Like her on Facebook, Twitter or friend her on FB HERE.
(Visited 17 times, 1 visits today)