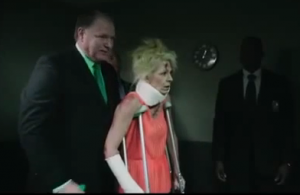 This is possibly the worst and most racist commercial ever made.  To add insult to injury—no pun intended— the ad also mocks violence against women.
The commercial was removed from YouTube shortly after it was posted but as this video informs us, nothing ever dies on the Internet.
Shame on Mountain Dew and Tyler The Creator.
It's just so awful and terrible, I'll let the commercial speak for itself.
Kimberley A. Johnson (BIO) – A.K.A. The Anti Coulter is the author of The Virgin Diaries and an activist for women's rights. Like her on Facebook, Twitter or friend her on FB HERE.
(Visited 17 times, 1 visits today)