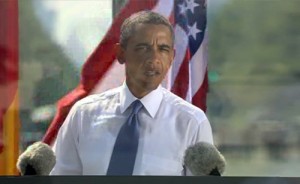 President Barack Obama talks about the fall of the Berlin Wall to a crowd gathered at the Brandenburg Gate Wednesday.
Visit NBCNews.com for breaking news, world news, and news about the economy
Berlin Marks 50 Years Since Iconic JFK Speech:
Germans are set to commemorate the 50th anniversary of President John F. Kennedy's celebrated "Ich bin ein Berliner" speech. The historic address ended with Kennedy expressing his solidarity with the citizens of Berlin, electrifying an immense crowd. NBC News' Andy Eckardt reports.
Visit NBCNews.com for breaking news, world news, and news about the economy
(Visited 4 times, 1 visits today)