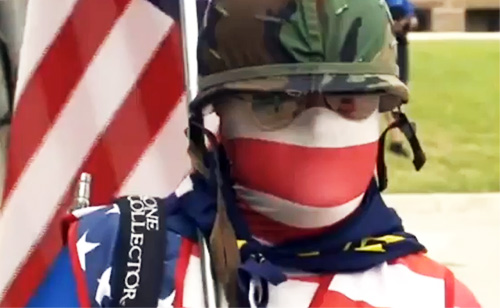 Armed protesters from Open Carry Texas gathered outside the Texas Capitol last Wednesday seeking to get the public to accept individuals openly carrying rifles.
However, several spectators were made uneasy by the display as reported by local news affiliate KEYE TV:
"It was pretty shocking to see all those guns, big, big guns!!" said one onlooker.

Those big, big guns are being held by members of opencarrytexas.org.

"I can understand where they are coming from. That's why we're here, trying to make people feel more at ease so they don't feel that way," said Open Carry Texas member Scott Smith.
Later in the day,  several members of Open Carry Texas also tried to go inside the Capitol but were turned away by a trooper, who informed them that while concealed handguns are permitted inside the capitol building, rifles are prohibited.  (You can watch both confrontations here.)
(Visited 20 times, 1 visits today)