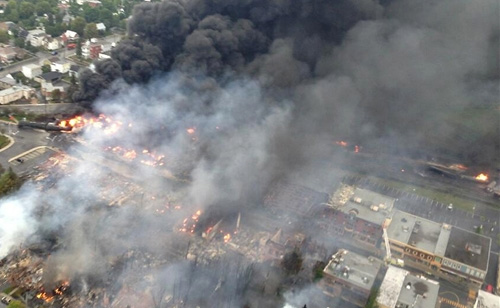 UPDATED: July 6, 2:47pm EST – 60 people are reported missing. SOURCE SOURCE
Quebec town is evacuated after a train carrying petroleum products derailed and exploded causing a massive fire.
You can go here for more info.
Here is some raw footage of the blaze from early this morning followed by a news report from CNN.
News Clip:
(Visited 6 times, 1 visits today)