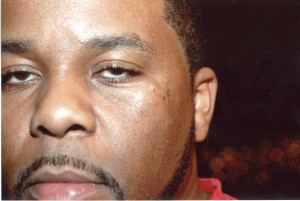 "I was in a rage. I called her a whore and bitch and . . . I told her, you know, I used to always tell her that, if I can't have you, nobody going to have you. It was not the first time of ever saying it to her."~ Rico Gray in his deposition on November 22, 2010.
Those are some of the words, Marissa Alexander  heard the day she fired a warning shot to defend herself from her abusive husband, Rico Gray. She is now serving 20 years in prison  – having hurt no one. Below are excerpts from Gray's deposition. Gray changed most of his story when he got to court. He suddenly became the 'victim'. His documented deposition tells the story.
I rarely post this much commentary of another writer in one of my own stories. There are times when the words of others are stronger and deserve to be read/heard. I hope this helps bring more clarity to Marissa Alexander's case. It's absurd that she would be sentenced to 20 years for firing a warning shot, to defend herself from a her abusive husband. It's outrageous that she would spend even one day in prison after defending herself from a man like this:
Fred Grimm begins:
The 'victim,' in this twisted tale of Florida justice, was Rico Gray, a 245-pound Jacksonville truck driver with a proclivity for domestic violence.
The 'criminal,' the woman sentenced to 20 years of hard time on May 11, was his wife, Marissa Alexander, five feet, two inches tall and slight enough, as Gray mentioned in his pre-trial deposition, that on two occasions he tossed her from their house without much physical exertion.
"She's a little person so it doesn't take much for me to pick her up and tote her out my front door . . . You know, I pretty much picked her up and throwed her out."
In the months before the incident that sent Marissa to prison, in addition to bodily heaving her out the door, Gray had beaten her, head-butted her in the face while she was pregnant, sent her to the hospital.
One of his three arrests on domestic violence charges had been for an attack on Alexander that led to a conviction and probation. On Sept. 30, 2009, a Duval County circuit judge issued an injunction against Gray, ordering him to keep away from Alexander. (In his deposition, Gray said he was previously arrested for striking two other women in the face who, he explained, "wouldn't shut up.")
But on August 10, 2010, as Gray approached her in a rage, Alexander (a software firm employee with an MBA and no previous criminal record) fired a pistol into the air. A jury convicted her of aggravated assault with a firearm and, under Florida's draconian mandatory minimum sentencing laws, the presiding judge was left with no discretion. So she got 20 years. Her thug husband got custody of their baby son.
Women's groups, anti-domestic violence activists, the Jacksonville NAACP, U.S. Rep. Corinne Brown and advocates for sentencing reform have all issued outraged statements condemning the verdict and the sentence.
But it was the words of Gray himself, in his Nov. 22, 2010, deposition, that best illustrated the perversity of his wife's prosecution and conviction and unyielding prison sentence.
Sitting in the State Attorney's Office, Gray described how he had erupted in anger when he discovered text messages on his wife's phone to another man. (Alexander had moved out, but had come home briefly that day to retrieve her clothes.)
"I was in a rage. I called her a whore and bitch and . . . I told her, you know, I used to always tell her that, if I can't have you, nobody going to have you. It was not the first time of ever saying it to her."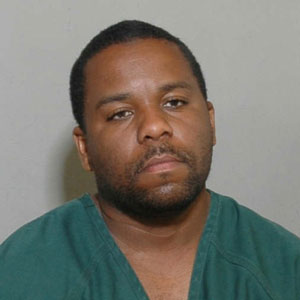 Gray said he had intimated that he had unsavory friends who would carry out vengeful acts on his behalf.
"I ain't going to lie. I been on the streets before I started driving trucks, you know, so I know a lot of people and she knows I know a lot of people."
As they argued, he recounted, Marissa retreated into the bathroom.
"I don't recall breaking the door open, but I know I beat on it hard enough where it could have been broken open. Probably had some dents."
Once he managed to get inside, he said he pushed her into the door with enough violence to further damage the door. Did you put your hands around her neck? "Not that particular day. No."
They struggled. She ran out through the laundry room into the garage.
"But I knew she couldn't leave out of the garage because the garage door was locked." She came back, he said, with a gun, yelling at him to leave. "I told her I ain't leaving until you talk to me, I ain't going nowhere, and so I started walking toward her and she shot in the air."
He added details.
"I start walking toward her, because she was telling me to leave the whole time and, you know, I was cursing and all that." His two sons by a previous marriage were in the room. "If my kids wouldn't have been there, I probably would have put my hand on her. Probably hit her. I got five baby mommas and I put my hands on every last one of them, except for one. I physically abused them. Emotionally. You know."
And then came what should have been the clincher:
"I honestly think she just didn't want me to put my hands on her anymore so she did what she feel like she have to do to make sure she wouldn't get hurt, you know. You know, she did what she had to do."
He said,
"The gun was never actually pointed at me. When she raised the gun down and raised it up, you know, the gun was never pointed at me. The fact is, you know . . . she never been violent toward me. I was always the one starting it. If she was violent toward me, it was because she was trying to get me up off her or stop me from doing."
 Gray's deposition might have read like a confession of a husband charged with domestic violence, but it was Marissa Alexander who was convicted in April after a Duval circuit judge rejected her Stand Your Ground defense.
Duval State Attorney Angela Corey, the same special prosecutor brought in by the governor to oversee the Trayvon Martin case in Sanford, dismissed the growing protests against the disproportionate verdict. Corey noted that just a few days before her trial, Alexander had rejected a plea offer that would have sent her to prison for three years instead of 20.
But three years would still seem a harsh sentence for a woman whose crime was to use a firearm to fend off the likes of Rico Gray.
"The way I was with women, they was like they had to walk on egg shells around me. They never knew what I was thinking. What I might say . . . What I might do . . . I hit them. Push them."
I will be covering Marissa Alexander's case until she is a free woman and reunited with her three children. We can speak out, protest, boycott, petition and vote, until she is released and we have restored some sanity back into the Florida court system.
One way to help is to sign this petition to Florida Governor Rick Scott. You can also email Governor Scott directly.  There is a FreeMarissaNow national campaign Facebook page.  Let's take care of this. Let's get this done, for Marissa, for battered women, and for American democracy.
You can also personally write to Marissa in prison at this address:
Marissa Alexander #J46944
Lowell Annex
11120 NW Gainesville Rd.
Ocala, FL34482
Please include a self-addressed stamped envelope so Marissa can reply, if  she is able.
---
| | |
| --- | --- |
| | Leslie Salzillo is an activist, political commentator and visual artist. She began contributing to Liberals Unite in June of 2013. |