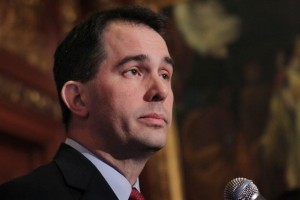 MADISON, Wis. A federal judge has granted a temporary restraining order which blocks the  enforcement of a new Wisconsin law that bans doctors who lack admitting privileges at nearby hospitals from performing abortions.
After a hearing on Monday, U.S. District Judge William Conley, granted the hold and the restraining order will remain until the next hearing on July 17.
Planned Parenthood of Wisconsin and Affiliated Medical Services filed a lawsuit Friday, that alleged the requirement would unconstitutionally restrict the availability of abortions in the state, violates the U.S. Constitution's due process guarantee and unconstitutionally treats doctors who perform abortions differently from those who perform other procedures.
The bill was quickly pushed through the Wisconsin State Senate without debate and Scott Walker signed into law on Friday.
---
(Visited 21 times, 1 visits today)