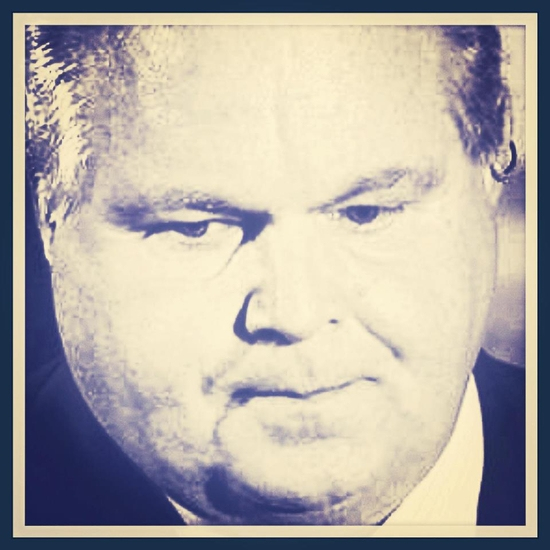 The Rush Limbaugh boycotters and protesters are once again proving their strength. Major sponsors are immediately taking action, after finding their ads were played on Limbaugh's show, without their knowledge. This is due to radio stations scrambling to fill the empty ad spots from thousands of sponsors who have dumped the hate radio talk show host. Recently, Microsoft Store found out one of their ads, was played on Limbaugh's program after being contacted by boycotters. The mega company tweeted back they were taking care of the situation:
@MicrosoftStore: Thank you so much for your feedback. We've asked that our ads not be played during that broadcast.
Two days ago a Ford company claimed their ads were being played erroneously, and they also were ensuring boycotters that their ads would no longer be heard on the hate monger's show.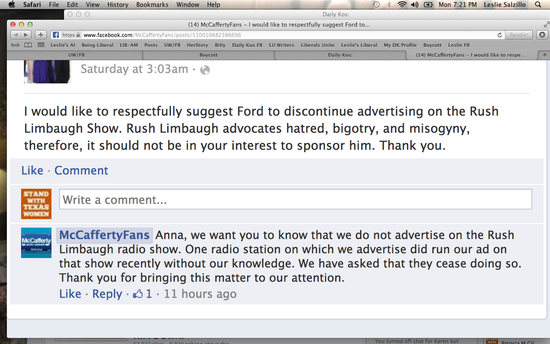 There are hundreds of messages and tweets like the above from companies saying they were not aware their ads were being played. It is often the case these days. It is very believable, that there was an error made with a Microsoft Store ad being placed unbeknownst to the company as fewer reports were made.  As for Ford, it's hard to tell if they had knowledge, as the StopRush Database shows that Ford has been heavily advertising with Limbaugh for a while. In fact last week two major boycott Facebook groups, Boycott Rush Limbaugh and FlushRush groups staged a massive Twitter, Facebook and Email 'blast.' Thousands of concerned consumers contacted Ford companies to let the automaker franchises know they would not support a company that supported Rush Limbaugh. As they see it, companies that support the talk show host, support his hate speech. Looks like it was successful with at least one franchise. We'll see if the other Ford companies follow suit.
UPDATE (July 2, 2013) This message from Ford Motor (Parent) Company, was received by several members in Facebook's 'Boycott Rush Limbaugh Sponsors To Shut Him Down' and 'Join The Fight To Flush Rush': 
Ford MotorCompany: Thank you for your note. Ford motor company does not advertise in Rush Limbaugh. What you may have heard was a local dealership ad which may run due to the dealership buying air time on a local radio. We will notify dealers, which are independent businesses and alert them. Thank you
The protestors and boycotters are fairly used to this type of response. It's a bit ambiguous. The true proof is in the pudding – Will Ford Motor Company convince its dealers to avoid Limbaugh's show? We can only hope they makes an earnest attempt. It is their name and image at stake. Meanwhile,  stations around the country are monitored daily for ads by StopRush volunteers.
Speaking of suits, one would think some of the companies who are finding their ads are being played on Limbaugh's show without permission, would take legal action. Given the national protest, and the fact that Limbaugh sponsor lists go out to hundreds of thousands everyday, being on that sponsor list can substantially damage a company's reputation – and income.
With so many sponsors (again, thousands) 'flushing' rush, why is Limbaugh still on the air? It's partly due to his unscrupulous parent company, Clear Channel, run by Bob Pittman and John Sykes (who, by the way, lost over $200 million last year, after the Limbaugh Boycotts began). Pitman and Sykes continue to ignore the outrage of the American public and carry Limbaugh's racist, sexist and lgbt hating show on 600 radio stations nationwide. It's also due to the fact that Limbaugh has reportedly received large sums of money from Tea Party affiliates to broadcast their propaganda. How large of a sum? Former FreedomWorks head leaked millions had been given to Limbaugh and his comrades, on Clear Channel's hate parade. Is it legal? That is being investigated, asaccording to FCC, Limbaugh must disclose the receipt of such funding to his audience. It's not 'clear' that he did.
Boycotters are taking other avenues to bring Rush Limbaugh and Clear Channel down. They are contacting mega recording stars like Beyonce', Mariah Cary and Green Day asking them not to support iHeart Radio that is owned by Clear Channel – until the Clear Channel drops Limbaugh. The boycotters are writing to radio stations and the FCC as well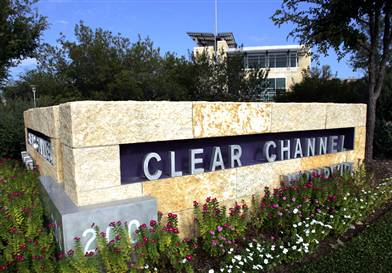 The public is hitting Rush Limbaugh hard, from every angle, and he simply can't last much longer. His malicious commentary is contrary to the majority of public opinion. And they are tired of his hate speech and lies on their public radio. Let him take his vile broadcasting private. The public's voice is being heard loud and clear, and the sponsors are taking action. It's time for Clear Channel network to take action as well, or they will, undoubtedly be going down with the 'Limbaugh-Good-Ship-About-To-Pop'.
There are several ways to get involved:
Sign: Limbaugh Sponsor Petition
Join: Boycott Rush Limbaugh Group
Visit: The StopRush Database
Email: FCC Acting Chairwoman Clyburn
Women's rights organizations like UniteWomen.org, as well as other large groups like , Daily Kos, and Media Matters Liberals Unite and Political Loudmouth have fully supported and helped the movement.
(Story also posted in Daily Kos)
---
| | |
| --- | --- |
| | Leslie Salzillo is an activist, political commentator and visual artist. She began contributing to Liberals Unite in June of 2013. |