We're seeing the start of something that will probably be the Next Big Thing (TM) for Tea Baggers who love to hate. In the Portland, OR area, this flyer has recently been passed out in several communities. The part that actually names the people on disability has been cut off, but you see what they did: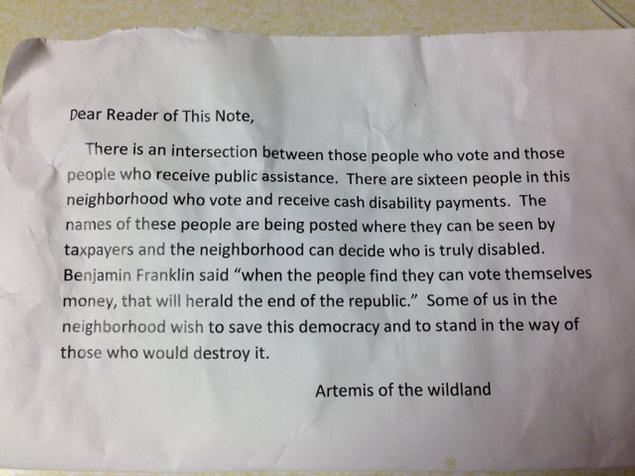 While this is a lot like public shaming of those who receive food stamps or need a high amount of pain meds to survive, it reaches a brand new low for these bigots, because they're actually naming disabled people who receive benefits. Let's hope that the people responsible for this are tracked down and … well, what should we do with them? Let us know in the comments. I can think of several ideas, mostly involving torches and sharp farm tools.
The Portland Commission on Disability requests that anyone who has received or seen this flyer to please report it so they may track it.