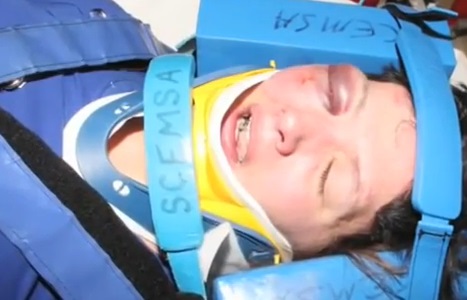 Shocking footage from a surveillance video from an Iowa mall shows police brutally beating a mother in front of her 1-year-old daughter after she was caught shoplifting at a department store.
Brandie Redell, 34, admits that she was stealing merchandise. She stuffed $388 worth of clothes into her 1-year-old daughter's stroller at the Von Maur department store in Davenport on February.
Officer Scott Crow complained Redell bit his thumb but the video clearly shows the police officer making the first move. Redell reports losing 60 percent of her vision from the blows. In his report, Crow claimed that he pounced on Redell because her "hands were clenched" and she appeared "willing to fight," according to a copy of the report reviewed by Better Government Association. The other officer, who has not been iden tified, held Redell's legs and waist as Crow beat her.
Redell told CBS Chicago that the beating appeared to be triggered by a call she made to her boyfriend to ask him to pick the child up.
"I don't think the police were really thrilled that a white woman was calling a black man for help, especially one that they already weren't fond of," she told CBS.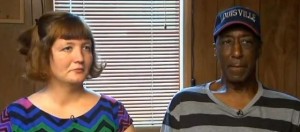 Davenport's Police Chief Frank Donchez said his department's investigation didn't find any evidence of racial bias.
Redell said that when one of the officers heard her boyfriend's name, he told her "This is going to get ugly, real quick."
Redell is working with a Chicago-based civil rights group, Living and Driving While Black Foundation, to file a lawsuit against the officers.
---
(Visited 24 times, 1 visits today)