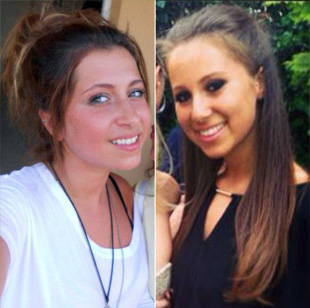 Two British 18-year-old women were the targets of an acid attack by men riding a motorcycle on the Indian Ocean island of Zanzibar late on Wednesday night, police said.
Kirstie Trup, from Hampstead, north London, and Katie Gee both suffered injuries to their faces, chests and hands, and were transferred to a hospital on the Tanzanian mainland  for treatment, but their injuries were not said to be life threatening.
They were in the final week of their trip, working as volunteers at a charity art programme on the island, a popular tourist destination famous for its white-sand beaches and spice plantations.
They were attacked as they walked in Stone Town, the island's capital, on Wednesday evening at a time when the streets were deserted as locals broke their Ramadan fast.
Kirstie's father Marc Trup, a dentist and company director, said from the family home in Hampstead, north London: "We're trying to get them back as soon as possible. We're trying to organise a medivac flight."
Oli Cohen, 21, said: "Katie was attacked two weeks ago by a Muslim woman for singing on Ramadan.
"She was shocked as it just came from out of the blue – but she wasn't scared enough to come home she stayed out there to finish her trip and volunteering.
"It's a very difficult time for their friends and family and I just wish them well.
"Both are very nice girls who wouldn't hurt a fly."
(Visited 52 times, 1 visits today)