What's the difference between Obamacare and the Affordable Care Act (ACA)?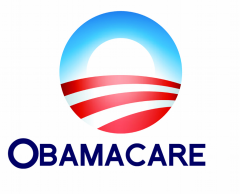 OBAMA! Obama is in the name. That is the one and ONLY difference, yet more conservative Americans are opposed to Obamacare than the ACA. Both terms refer to the EXACT SAME SET OF LAWS!!!!
In a CNBC poll, half of the respondents were asked their opinion of Obamacare and the other half were asked about the Affordable Care Act. Surprisingly, the poll revealed Obamacare was more popular with 29 percent and the ACA with 22 percent.
When narrowed to conservatives, almost 50 percent were against Obamacare while only 37 percent opposed the ACA. Additionally, nearly a third more of the respondents already on the negative spectrum indicated that they feel "Very Negative" about Obamacare.
A recent NBC/Wall Street Journal poll produced similar results. 31 percent of the respondents believe the new law is a good idea and 44 percent feels it's a bad idea. A quarter of the respondents reported they didn't know enough about it to have any opinion.
Republican pollster Bill McInturff who conducted the survey for CNBC along with Democratic pollster Peter Hart, says Americans could be saying, whether they support it or not, "It's the law of the land. Let's give it a try."
---
(Visited 24 times, 1 visits today)