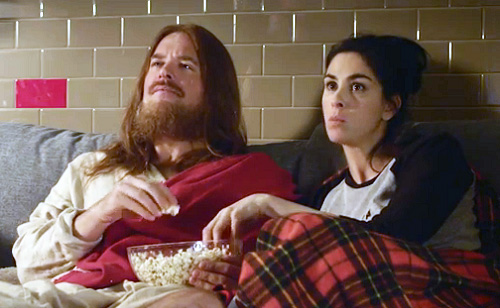 Sarah Silverman explains how she was visited by Jesus Christ and they had an in-depth conversation about women's reproductive rights.
Wait until you hear when Jesus says life begins. It's a real shocker.
Silverman and The Daily Show co-creator Lizz Winstead head the movement Lady Parts Justice. Their "About" section on Facebook reads: "Lady Parts Justice a national women's movement focused on using humor and outrage to remove bodily autonomy-hating LOCAL politicians in 2014 and beyond."
Visit their page to stay updated and learn more. Lady Parts Justice.
Video NSFW
(Visited 20 times, 1 visits today)