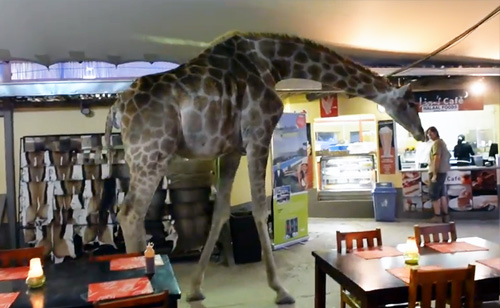 A giraffe is captured on video wandering through an outdoor restaurant at Lion Park in South Africa.
YouTube member, Tambako captured the giraffe back in November and the video is going viral now after it was picked up by various media outlets such as Daily Picks and MSNBC.
Tambako writes:
Taken at the Lion Park near Johannesburg in September 2013.

The tame female giraffe used to walk through the restaurant of the park at dusk, to the great astonishment of the guests, volunteers and personal!
You can watch the clip below:
(Visited 21 times, 1 visits today)