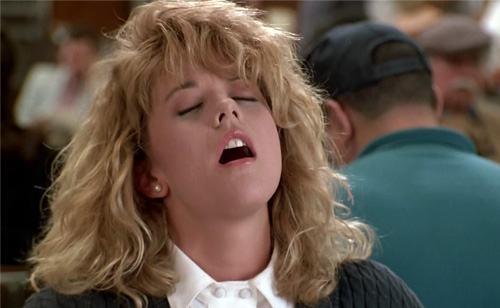 What normally would have been a routine flight from Baltimore-Washington International Airport to Salt Lake City turned into something much more "exciting" on Friday. The Delta Airlines flight was forced to make an emergency landing when one of its female passengers became too unruly and randy to allow the flight to continue.
Witnesses on the plane reported that a woman who appeared to be intoxicated was heard making sexual advances to her male seatmate. When her advances were rejected by the poor frightened fellow, the woman became irate and began screaming that she would "f***ing kill" him. Airline staff tried to calm the woman whose rage only grew as she warned the crew not to touch her.
Eventually, the oversexed and furious woman was placed in handcuffs and held until the plane made an emergency landing in Minneapolis, where she was taken into custody by the police. She could be facing federal charges.
I don't know, is it me, but who could resist such a tempting offer? But why so rough??
Watch the two videos below to see all the action: