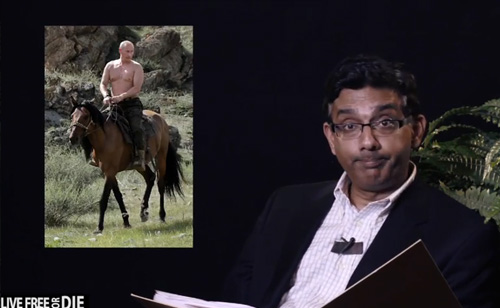 Conservative commentator Dinesh D'Souza insulted President Obama in a new spoof of the President's recent Live or Die interview on Between Two Ferns.
D'Souza created the spoof to promote his upcoming film called America: The Movie, a new alt-history flick in which the premature multi-verse death of George Washington prevents this country from ever being founded.
He began by insulting Obama saying, "We were supposed to have the leader of the free world, Vladimir Putin, but he was busy so welcome to the second week in a row – Barack Obama."
The spook ends predictably with a trailer for D'Souza's movie.
You can watch the spoof, below.
(Visited 32 times, 1 visits today)