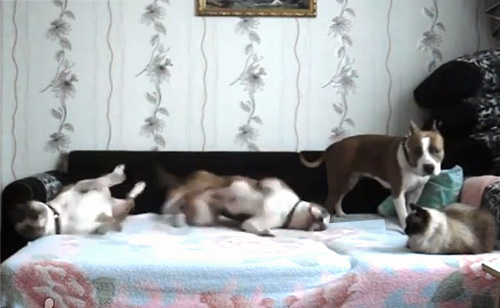 This dog is not allowed on the bed, so its owner installed a hidden camera to see what happened when it was left alone.
Kids are notorious for throwing a party when the adults are not at home. This is an animal kingdom version of that.
And check out that bored cat trying to remain aloof in the corner.
When uploading the video, the clever owner decided to use Yakety Sax the theme song from The Benny Hill Show as background music.
Enjoy watching this rambunctious dog having a party on its owner's bed in the video, below.
(Visited 21 times, 1 visits today)