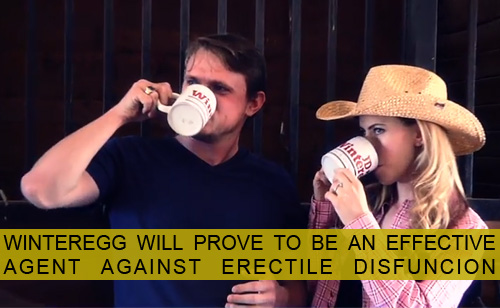 House Speaker Boehner's Tea Party challenger in the Ohio Republican primary, J.D. Winteregg, accuses him of 'Electile Dysfunction' in a new campaign ad released Sunday.
Winteregg spoke with The Daily Caller Sunday night telling them: "The intent [with the ad] is to nationalize this thing. He's everyone's speaker. He's my representative, yeah, but he's America's speaker. We want to get my name out there and tell people there's an alternative."
The ad begins like a typical commercial for a drug for erectile dysfunction with a voice-over of Boehner and President Obama: "Some times, when a politician has been in D.C. too long, it goes to his head and he just can't seem to get the job done."
The voice-over continues, promoting Winteregg directly:
"Using Winteregg in Congress on a daily basis will help you every time the moment is right — for your voice to be heard at the federal level.

"When using Winteregg, it's important to note that the borders will be secured, Second Amendment rights protected, Obamacare and Planned Parenthood will be defunded, and common sense will be used in solving the nation's problems."
The ad concludes by mocking Boehner with the voice-over accompanying a clip of Boehner and Obama at a State of the Union speech:
"Other signs of electile dysfunction include extreme skin discoloration, the inability to punch oneself out of a wet paper bag or maintain its spine in the face of liberal opposition.

"If you have a Boehner lasting more than 23 years, seek immediate medical attention."
Winteregg's YouTube page itself states the following:
"Over the course of 23 years, John Boehner has forgotten that his job was to go to D.C. to fight for you. Despite his campaign promises, as Speaker of the House he has failed to defund ObamaCare, failed to pass timely budgets, failed to protect us from amnesty for criminal illegal immigrants, and even raised the debt ceiling which leaves debt for our children and grandchildren to pay back and puts our national security at risk.

"It's time for a change. It's time to fight back!"
You can watch the ad, below.


(Visited 9 times, 1 visits today)