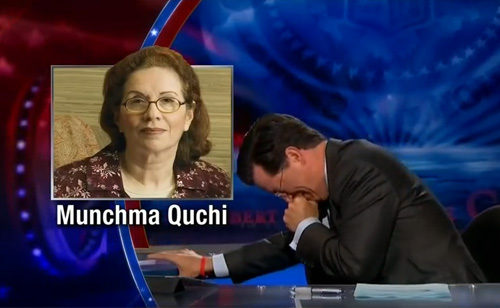 This has to be one of my favorite Colbert clips to date. I'm not sure if it's the the piece itself, or if it's his priceless reaction that I love so much, but either way, every time I watch it, I cannot help but laugh out loud.
I know that they have rehearsals for this show, but about half way through, as he's reading the prompter, I swear it looks like he wasn't prepared for what he saw. Which of course, makes it all that much funnier.
For me, this clip just never gets old. Check it out, and I dare you to not smile…..
---
| | |
| --- | --- |
| | Mindy Fischer is a lefty-liberal, freelance political writer. Follow her on Facebook and on Twitter. |
(Visited 19 times, 1 visits today)