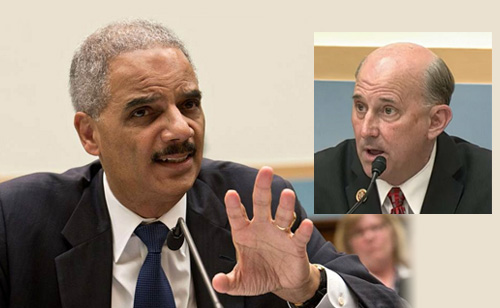 U.S. Attorney General Eric Holder and Rep. Louie Gohmert, R-Texas, engage in a tense exchange over DOJ documents that Gohmert had asked for in 2013.
In what appears to be a thinly veiled threat, Gohmert mentioned that contempt was not a big deal to the Attorney General and Holder almost immediately fired back "you don't want to go there," explaining to the Tea Party congressman that he should not make such assumptions.
You can watch them in action below, courtesy of NBC.
Watch:


(Visited 19 times, 1 visits today)