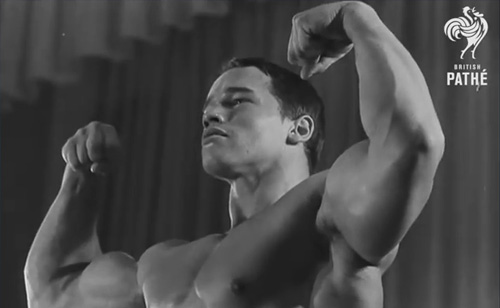 Footage of the 1966 and 1969 Mr. Universe competition has been published by British Canadian Pathé News.
There are clips of  Arnold Schwarzenegger shots are from from the 1966 New York Olympia and from the Mr. Universe contest in 1969 which Schwarzenegger won.
One of the first competitions he won was the Junior Mr. Europe contest in 1965 and Mr. Europe the following year, at age 19, and Schwarzenegger won the Mr. Universe title 5 times starting at age 20 and went on to win the Mr. Olympia contest seven times.
You can watch this fun clip, below.
(Visited 73 times, 1 visits today)