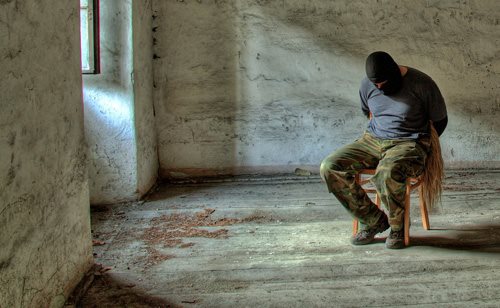 So one of the things that has been driving Conservatives absolutely nuts is anyone suggesting that Benghazi had anything to do with a video. It seems that the mere mention of the word "video" in a Benghazi discussion sends them right over the edge.
But from the beginning, the Obama administration and Hillary Clinton have been saying that initially they thought that the terrorist attacks in Benghazi could have been fueled, at least in part, to an anti-Islamist online video that was made in the United States. That is why Susan Rice went on to all of those Sunday morning talk shows immediately following the attacks and mentioned it.
Now since then, Republicans have been relentless about insisting that the video had absolutely nothing to do with the Benghazi attacks, and that anyone suggesting otherwise was obviously only trying to contribute to some kind of cover-up.
Well, now there's someone else talking about the video. And he's no Liberal. Nope, he's actually the terrorist mastermind himself, Ahmed Abu Khatallah, who was captured by the U.S. on Sunday. According to the New York Times, Khatallah said that he was motivated by the video and wanted revenge against Americans.
(Visited 37 times, 1 visits today)