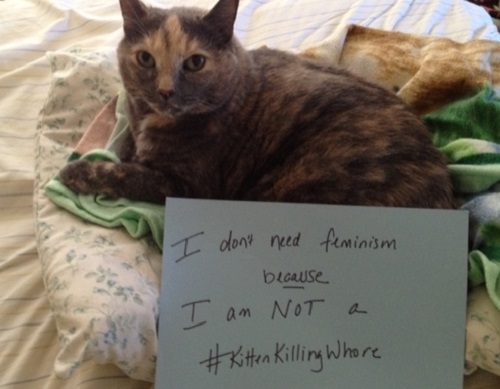 There is an awesome Tumblr account called Confused Cats Against Feminism.
The about section reads:
Hey, cats need a place where they can post pictures of themselves holding signs denouncing feminism for assorted weird reasons that don't seem to have anything to do with what feminism is actually about.

Confused Cats Against Feminism is a project of We Hunted the Mammoth:The New Misogyny, tracked and mocked. You should totally go there, like right now.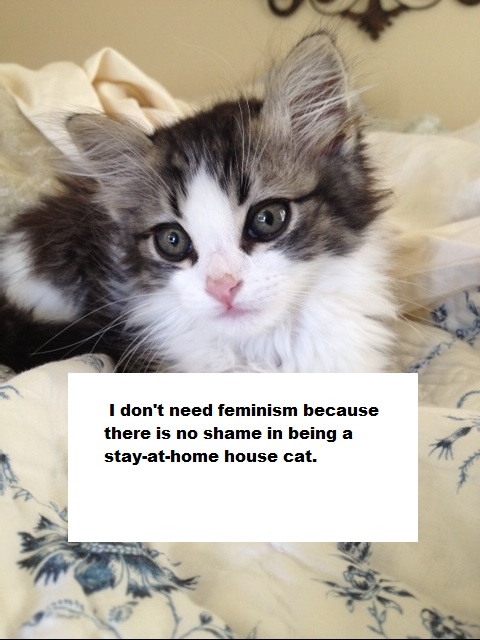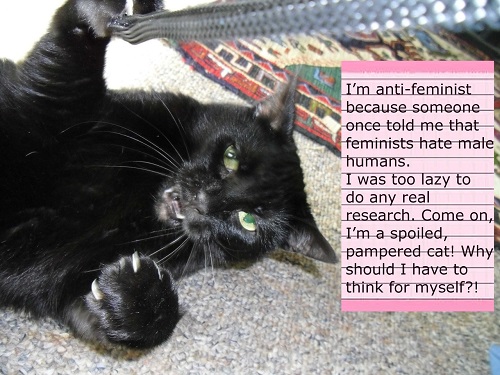 These bitter anti-feminist felines should make the Men's Rights Activists and the Women Against Feminism feel embarrassed proud.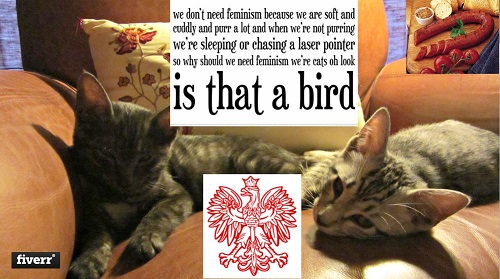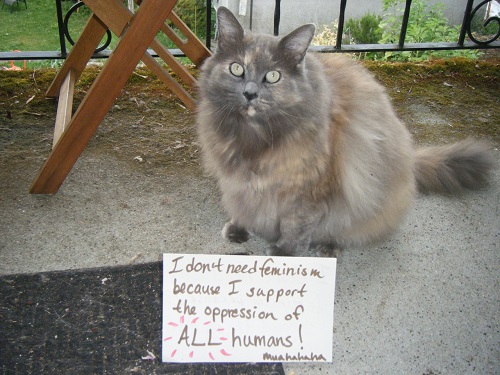 ---
(Visited 55 times, 1 visits today)