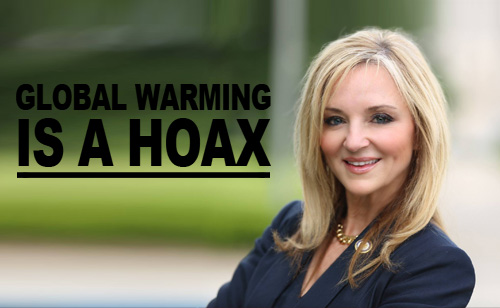 A Louisiana state representative running for U.S. Congress is calling climate change "the greatest deception in the history of mankind" in a new campaign ad.
In the ad, released by her campaign on Wednesday, State Rep. Lenar Whitney says deception was part of a plan to empower the executive branch and to raise taxes.
She begins the ad by reminding voters of her announcement of her candidacy and what she describes as her "provocative" claim that global-warming is a hoax, moving on to paint herself as a victim and revolutionary:
"Naturally, Liberals and the lame-stream media became unglued and attacked me immediately. As George Orwell once wrote, in a time of universal deceit, telling the truth is a revolutionary act."
Whitney goes on to claim that Al Gore's award-winning documentary about climate change, An Inconvenient Truth, is a piece of propaganda that any 10-year-old could invalidate.
"Quite inconveniently for Al Gore, and for the rest of the politicians who continue to advance this delusion, any 10-year-old can invalidate their thesis with one of the simplest scientific devices known to man: a thermometer."
UPI reports that:  "Despite the below average temperatures North America saw last winter, scientist claim this too was a consequence of climate change.
Climate change remains a contentious issue despite an overwhelming majority of scientists saying that man-made climate change is real.
You can watch her campaign ad, Global Warming Is A Hoax, below.
(Visited 19 times, 1 visits today)