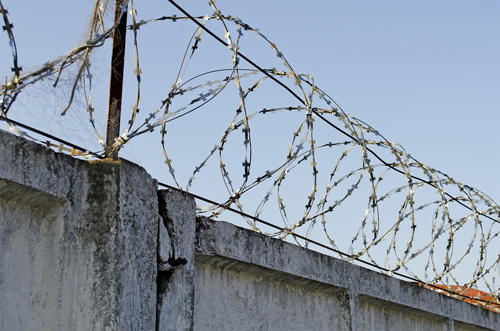 Justice Ruth Bader Ginsburg warned that "The court, I fear, has ventured into a minefield" in her blistering dissent to the Supreme Court's 5-4 ruling in the Hobby Lobby case.
A mere three days later, lawyers representing two Guantanamo Bay detainees have filed motions asking a federal court to block officials from preventing them from taking part in communal prayers during the holy month of Ramadan.
The lawyers are arguing that the detainees rights are protected under the Religious Freedom Restoration Act in light of the recent ruling in Burwell v. Hobby Lobby Stores, Inc.
The motions were filed this week with the Washington D.C. district court on behalf of Emad Hassan of Yemen and Ahmed Rabbani of Pakistan. U.K.-based human rights group Reprieve said both men asked for the intervention after military officials at the prison "prevented them from praying communally during Ramadan."
The motions note that previous rulings have stated that the detainees do not possess "religious free exercise rights" because they were not "persons within the scope of the RFRA." However, pursuant to the new Hobby Lobby ruling, authorities must now adapt their policies according to the motions:
Hobby Lobby makes clear that all persons – human and corporate, citizen and foreigner, resident and alien – enjoy the special religious free exercise protections of the RFRA."
Al Jazeera reports that: "Lawyers for the detainees also contend that both Hassan and Rabbani are being prevented from participating in communal prayers because they are on hunger strike. "
"Why are the authorities at Guantanamo Bay seeking to punish detainees for hunger striking by curtailing their right to pray? If, under our law, Hobby Lobby is a 'person' with a right to religious freedom, surely Gitmo detainees are people too," said Cori Crider, an attorney for the detainees and a director at Reprieve.
U.S. Army Lt. Col. Myles B. Caggins III, a spokesman for the Department of Defense, told Al Jazeera on Friday that the "Defense Department is aware of the filing," and that the "government will respond through the legal system."
(Visited 21 times, 1 visits today)