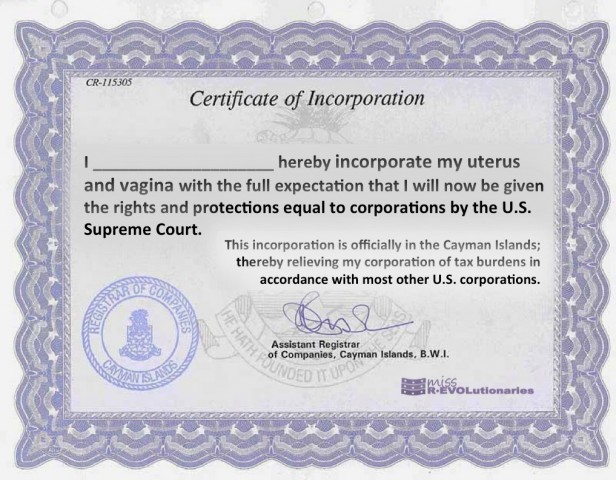 The clever folks over at  Miss R•EVOLutionaries have come up with a brilliant plan – women should incorporate their uteruses:
"Ladies, we are calling on all of you to now INCORPORATE YOUR UTERUS! This is the answer to being recognized with the rights you deserve under the "Corporations of the United States."
Certificate text:
I _______________ hereby incorporate my uterus and vagina with the full expectation that I will now be given the rights and protections equal to corporations by the U.S. Supreme Court.
Print this out and add your name, then send it to your state and federal officials, including the men on the Supreme Court. #incorporateduterus Click HERE to print. Imagine the possibilities.
---
(Visited 66 times, 1 visits today)