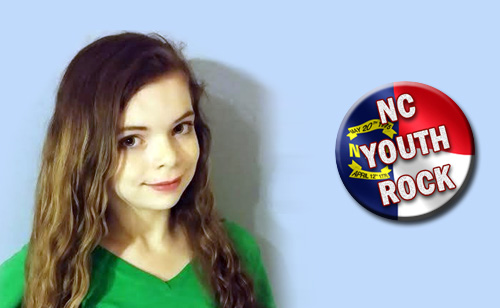 Companies spend over $17,000,000,000 in marketing to kids and teenagers each year. We don't directly ask them to do this. They know that kids spend $40 billion and teenagers spend $159 billion. They know that kids influence $500 billion in spending every year. Companies spend over $17 billion each year trying to get our attention because they know we're paying attention.
We show, through our deeds, that the products we buy are important to us. In return, companies work hard to make more products we like and make investments to let us know about them.
Many of us fail to show, through our deeds, that the actions of our government are important to us even though the decisions of elected representatives directly affect us in ways such as:
1. Our Education
Our ability to afford college, what we're taught in class, what we eat for lunch at school, the funding our schools receive, and how much our teachers are paid are all policy decisions made by elected representatives.
2. Our Environment
The people who are passing bills about our environment right now aren't going to be around to live with the long-term effects of their decisions, but our generation and our children will.
3. Our Basic Rights
Women don't have equal protection under the Constitution, marriage equality is still not a reality in many states, and many people aren't protected against discrimination by their employers or businesses based on their sexual orientation. Laws are being passed that affect people's voting rights.
4. Our Internet
Think about the Internet like a highway. Internet service providers want companies like Netflix to pay in order to drive at the speed limit. If the companies don't pay, they will be forced to drive slower. In other words, the government impacts our ability to stream videos.
5. Our Plans for the Weekend
Many towns have implemented curfews dictating how late teenagers can be out at night. The choice of athletic, performing arts, and other activities available to us is impacted by the decisions of our local governments.
These are just 5 ways that the decisions made by elected representatives affect us directly. My challenge to you now is to think of some more. More than likely, the first ones you think of are the ones most important to you.
Now that you've started to figure out what's important to you, it's time to start thinking about what you can do to take action. Here are five things you can do, even if you're too young to vote:
1. Continue to Pay Attention
You don't have to know everything about everything. Follow what you feel is most important and keep up with the headlines to find more issues that speak to you.
2. Find Organizations That Support the Things You Support
You can like these organizations on Facebook and follow them on Twitter to keep up with the latest developments on issues, connect with others who share your interests, and get ideas about how you can take action.
3. Tell Your Representatives and Candidates How You Feel
It only takes a few minutes to send an email or make a phone call to voice your opinion. Don't be scared. All you need is a short message such as, "I would like you to vote in favor of…" or "I would like to register my disagreement with these comments." The person reading the email or answering the phone is just going to register your opinion. You won't have to argue with anyone.
4. Register Voters
Having more people voting means our government is going to be a better reflection of what the people want.
5. Volunteer for a Campaign
You can fold and staple things, pass out literature, help canvass, put up signs and more.
Now think of how many more ways you can come up with to participate. Again, the first things you think of are probably going to be the ones you'll enjoy the most and that's how it should be. Whatever you do, don't keep these things to yourself. Talking about the issues that are important to you and the ways you're taking action encourages others to pay attention and take action. Even if the people you're talking to have a different opinion, remember that different views are what makes this country great. The decisions that are truly best for the people are reached through compromise and taking the views of many into account.
We have the same power to influence the choices people have at the voting booth as we have to influence the choices we have at our favorite clothing store. We influence the lyrics to popular music and we can influence the messages coming from our elected representatives and candidates. We influence the subjects of movies and TV shows and we can influence the subjects of proposed legislation.
The great achievements of our time are not ones that will be unlocked on the Xbox.
Please take a moment and Like NC Youth Rock on Facebook.

---
| | |
| --- | --- |
| | Madison Kimrey is a student, actress, writer and teen activist who fights for LGBT rights, humane treatment of animals, women's rights and promotes youth activism and participation in democracy. Follow her other blog, Functional Human Being |
(Visited 56 times, 1 visits today)