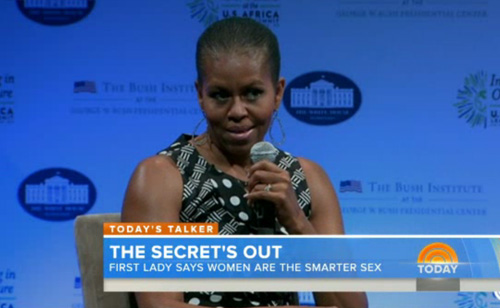 Michelle Obama: Women are smarter than men
Just as many women have long suspected, the female of the species has more brains than the male.
At least that's what the first lady said, tongue in cheek, at a forum on the United States and Africa.
She urged women to help make the world a better place.
Watch, below:
Visit NBCNews.com for breaking news, world news, and news about the economy
(Visited 14 times, 1 visits today)