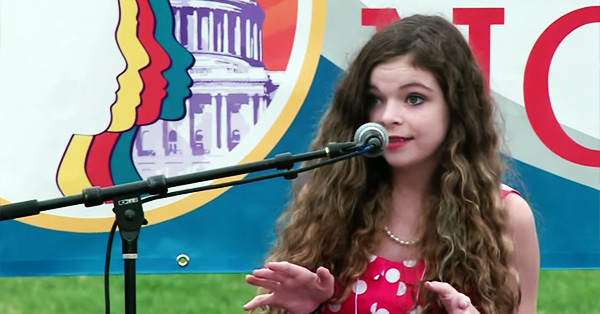 Teen activist Madison Kimrey gave a powerful speech at the We Are Woman Constitution Day Rally on Saturday. She was one of many speakers including Feminist Majority president Eleanor Smeal and the National Organization for Women President, Terry O'Neill.
Other notable speakers included Maryland Congressman Chris Van Hollen and Madison's good friend – author Kimberley A. Johnson.
The focus of the rally was voting rights and the new push to ratify the Equal Rights Amendment.
You can watch Madison's speech, below, and you can go here to watch Kimberley speaking.
(Visited 110 times, 1 visits today)