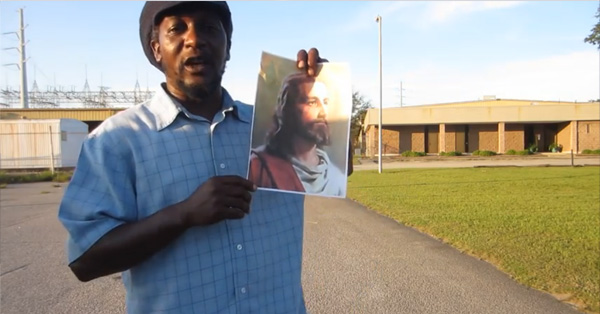 A new craze is hitting the internet identified by the hashtag #BurnWhiteJesus.
Otherwise known as the "White Jesus Picture Challenge," it calls upon people to post online videos of themselves burning pictures depicting Jesus Christ as a white man.
The religious education website Patheos writes, the challenge "seems to be a recognition that the common portrayal of Christ as a man of white European heritage is false, and that the image of a white Jesus has been used to advance white supremacy around the world," adding that "While some scholars doubt the historical reality of Jesus Christ, almost all scholars agree that if Christ did exist, he was definitely not a white man."
Below, is a sample video followed by a sampling of the kind of tweets floating around about the challenge.
This slideshow requires JavaScript.
(Visited 25 times, 1 visits today)