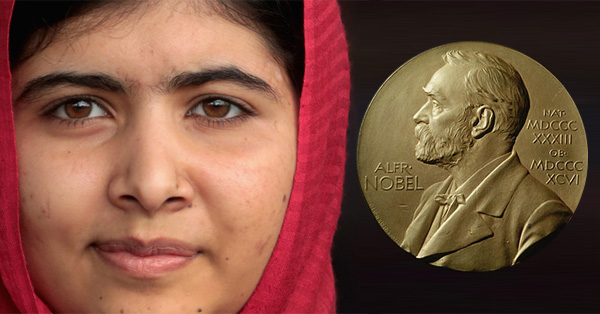 NBC News reports that "Pakistani teen Malala Yousafzai, who was shot in the head by the Taliban for advocating girls' education, and Indian children's rights advocate Kailash Satyarthi were jointly awarded the 2014 Nobel Peace Prize on Friday.
Yousafzai, 17, is the youngest winner of the award. She was honored for "her heroic struggle," said Thorbjørn Jagland, chairman of the Norwegian Nobel Committee. "Despite her youth, Malala … has shown by example that children and young people can contribute to improving their own situation."

Satyarthi, 60, has been a lifelong campaigner against the exploitation of children for financial gain. The announcement of a joint Indian and Pakistani winner came as the two countries were involved in deadly clashes along a stretch of disputed border. "The Nobel Committee regards it as an important point for a Hindu and a Muslim, an Indian and a Pakistani, to join in a common struggle for education and against extremism," Jagland added.
(Visited 10 times, 1 visits today)