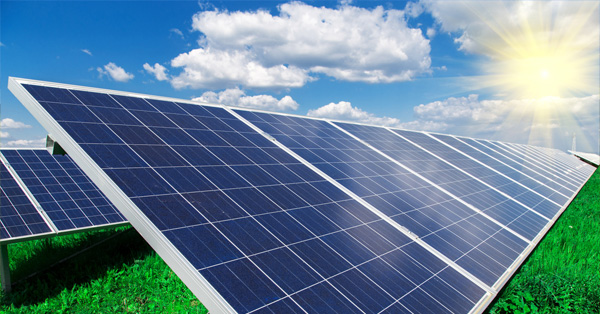 In September 2013 I wrote about investing in solar projects with Mosaic Solar based in Oakland, California. I also wrote an update last November. I thought this would be a good time to fill you in on the progress of the loans I made and how things have worked out so far.
In a word: fabulously!
First thing you need to know: the investments are vetted for credit worthiness, so Mosaic isn't pulling a Wall Street banker stunt and selling you garbage packaged as a great investment. They make 1 percent of whatever you invest by taking that percentage as an annual fee to manage the operation, so it's in the best interest of the company to have good loan candidates.
My first two investments were with a bee farm in Red Bluff, California that paid 5.5 percent over 144 months and a U.S. Foods facility in Albuquerque, New Mexico that paid 5.75 percent over 120 months. I purchased them last September and waited until they were fully funded. Once that happened, I started collecting my payments. By December, both loans had been funded and were paying me back. Each month, I receive an email with a link to my statement showing how much interest and how much principal has been paid and the total amount of money available to either withdraw or reinvest.
Recently I received notification that my bee farm investment had been paid in full. I also was notified of other investments available to me in case I wanted to reinvest. I decided yes, I would. I took some of my cash and transferred it to a checking account but reinvested the bulk of it in a solar park in Gainesville Florida that pays 5.8 percent over a period of 120 months. This one hasn't started paying me yet, however, I should be getting a payment soon, since the project has been fully funded.
As you can see from what I've just reported, there are no prepayment penalties for people who take out the solar loans, so if they've got the cash, they can repay the entire loan before it's due. It isn't something you can count on, because once you invest your money, you can't pull out of the loan any time you want to, but if you're like me and depending on income from several sources, the interest received from funding these loans far outstrips any savings account or certificate of deposit rates by several times over.
Mosaic is an innovative company that offers programs for homeowners and businesses alike. The people there are committed to furthering the concept of a solar America and I not only applaud them, I'm part of the process! Check them out. It may be just the investment opportunity you've been looking for. As always, you should thoroughly investigate any investment before opening your wallet.
---
(Visited 17 times, 1 visits today)