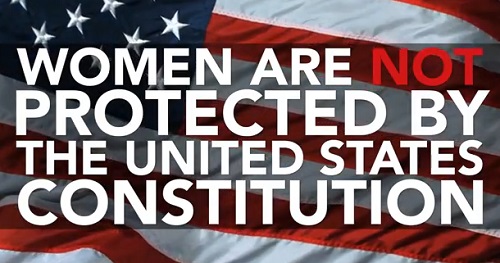 Documentary filmmaker Kamala Lopez is wrapping up production on her documentary Equal Means Equal. Bust Magazine calls it   "The Best Women's Rights Documentary EVER …"
It is an unvarnished examination of the status of woman today and a call for action to provide full civil and human rights to the majority of the American population.
Did you know that women still don't have guaranteed equal rights under federal law? Find out what being left out of the Constitution means in concrete terms.
Stay connected on Twitter at @ERAeducation, Facebook, & Tumblr at at eraeducationproject.
(Visited 11 times, 1 visits today)