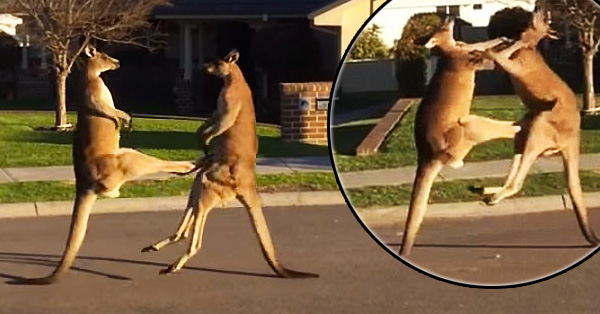 Two male kangaroos fight for supremacy as an onlooker captured it all on camera.
News Limited out of Australia reports that the two large kangaroos were captured "brutally battling it out" in the suburbs of New South Wales.
Using their tails for support, the pair repeatedly kick and punch each other in a bouncy brawl lasting more than five minutes.
The epic battle began in the street by pair ended up slugging it out on front lawns and into people's driveways.
Who won? You be the judge and watch the clip, below:
(Visited 64 times, 1 visits today)