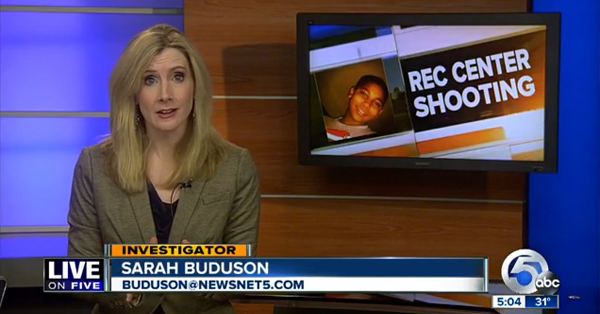 NewsChannel 5, a local ABC News affiliate out of Cleveland, is reporting that the rookie officer and his partner refused to give first aid to a 12-year-old boy they shot for carrying a toy gun.
Cleveland police officials confirmed with ABC News that it took nearly four minutes for Tamir Rice to receive first aid after being shot by rookie Cleveland patrol officer Timothy Loehmann.
According to Deputy Chief Ed Tomba, the boy did not receive any medical assistance until a detective and FBI agent who happened to be in the area and began administering first aid to Rice three minutes and 49 seconds after he was shot.
NewsChannel 5 reported over the weekend that their "investigators asked Cleveland officials why the two officers involved in the shooting did not immediately administer first aid."
Dan Williams, a spokesman for Mayor Frank Jackson, said all of the officers' actions are under investigation. He was unsure of the policy related to how and when officers are required to provide medical assistance.
NewsChannel 5  "also asked why officials did not show reporters the video of how the officers reacted after the shooting. Williams said the officers only released the video because the family requested the footage be made public."
The two officers involved in the shooting are currently on administrative leave pending the outcome of an investigation. Officials told NewsChannel 5 they hope to conclude that inquiry within 90 days.
You can watch a news clip from NewsChannel 5, below:
(Visited 30 times, 1 visits today)