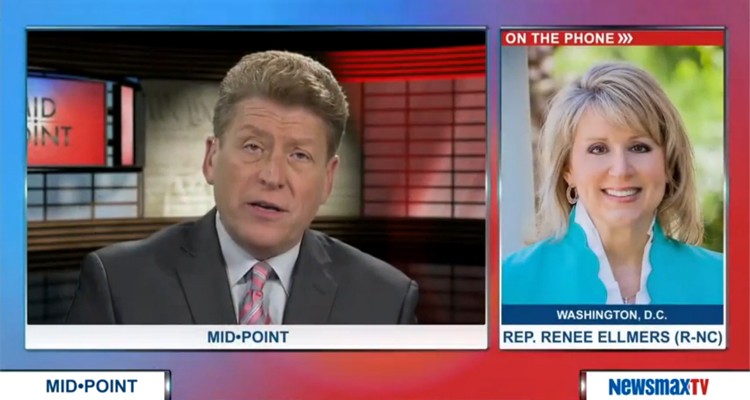 Rep. Renee Ellmers (R-NC) blasted Republican members of Congress who have come out against Speaker John Boehner's bid for re-election to a third term as Speaker of the House, essentially calling them attention-hounds (or another word that is very similar).
Speaking on Monday on NewsMax TV's "Midpoint," Ellmers stated that
Those who are acting out right now though are getting some media attention. That is all it is. It's media attention. These are folks that thrive on it. They are bad actors right now because they are acting as though they are going against the party and there is really no substance to it whatsoever. If they truly mean what their plan was for a new Speaker of the House or moving an agenda in a different way, then they should have acted months ago and they did not.
As one might expect, her comments drew an immediate reaction from ultra-conservative news portals such as The Right Scoop, who referred to her as a "Boehner lackey," and exaggerated her comments:
Today Boehner lackey Renee Elmers attacked Boehner challengers Rep. Gohmert and Rep. Yoho as media whores with no substance whatsoever.

I'm glad I don't live in her district because I'd really be ticked off if I had voted for her in 2010.
You can watch the interview below:
(Visited 20 times, 1 visits today)