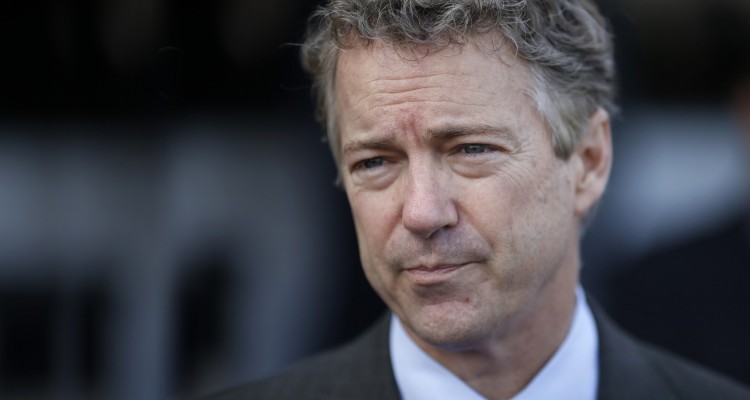 Justin Miller, the senior editor for The Daily Beast, tweeted "f— you" at Rand Paul (R-KY) on Tuesday in response to his announcement that he was getting a measles vaccination.
Paul posted a tweet, mocking liberals that said "Today I am getting my booster vaccine. Wonder how the liberal media will misreport this."
As you can see in the image below, Miller minced no words with his response (he deleted the tweet shortly after posting it).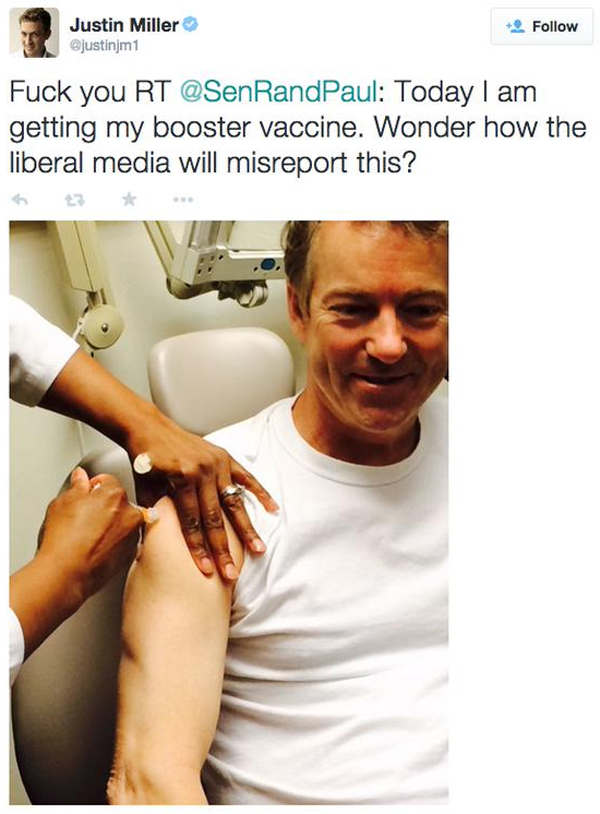 Miller apologized in a statement to POLITICO Tuesday night, writing:
I replied from my personal account to what I felt was spin after Senator Paul said factually incorrect things about vaccines. It would've been better to respond with facts than an obscenity, and I deleted the tweet so it wouldn't reflect on the Beast. I'm sorry for the insult.
(Visited 67 times, 1 visits today)