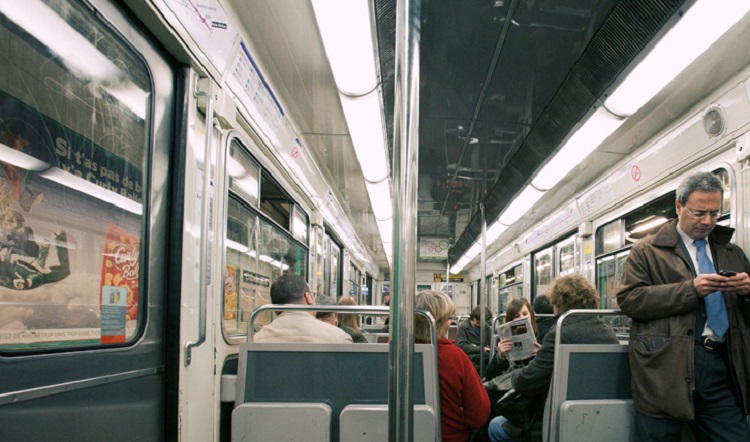 UPDATE: There are some folks who are not familiar with source links – also known as hyperlinks. The source links are blue and when you click on them, you are taken . . . to the source!  There are TWO in this post.
Paris France: SOURCE  Le Parisien reported that a 22-year-old French student was raped on a busy train and not one of the fellow passengers did anything to help her.
The young woman was standing on a station platform when she was approached by a strange man. Despite the woman's efforts to ignore him, he followed her onto the train and sat beside her.
Closed circuit television revealed that the man began touching her and kissing her neck and cheeks. When the student tried to push him away, he would not be deterred. He forced himself on her, put his hands in her underwear, and then he allegedly raped her.
Fellow passengers ignored the assault. No one attempted to stop the man.
The victim exited the train at the next available stop, but her attacker followed and tried to attack her again. She managed to get away and avoid a second attack.
After returning home, the young woman, who was covered with bruises, was too upset and shaken to reveal the truth of what happened to her parents – presumably because no one offered her help while the attack was taking place. Within a few days, she decided to confide in friends who encouraged her to go to the authorities. The 38-year-old-man who assaulted her has now been arrested.
(Visited 119 times, 1 visits today)