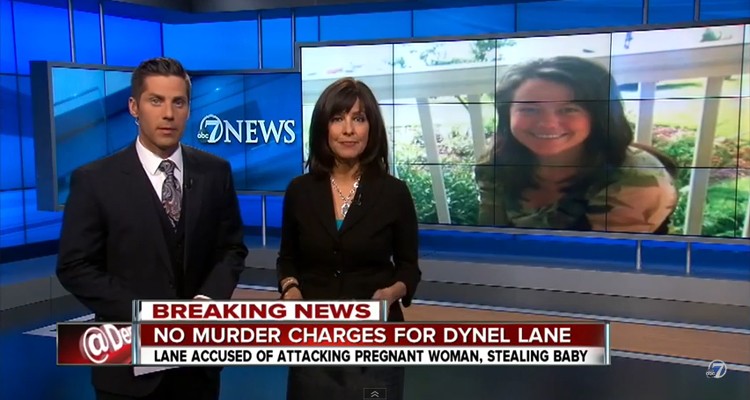 Colorado's fight over "personhood" laws is playing a horrific role in the tragic case of Michelle Wilkins, 7 months pregnant, who was stabbed and had her baby cut from her womb while responding to an ad on Craigslist for baby clothes on March 18.
A day later, the alleged female assailant, identified as Dynel Catrece Lane, 34, showed up at a local hospital with the dead baby according to Longmont Police. Lane claimed she had a miscarriage was initially facing charges of first-degree attempted murder, assault and child abuse.
Thursday night Boulder County District Attorney's Office spokeswoman Catherine Olguin said prosecutors won't bring any charge of murder against Lane in the baby's death.
At issue is "the highly-charged debate over when a fetus can legally be considered a human being," according to a report by NBC News.
Even though the baby girl died, legal experts say the situation is complicated by the fact that Colorado is one of 12 states that do not have laws making the violent death of an unborn child a homicide. State legislators in 2013 voted down such a measure over fears it would interfere with abortion rights, and voters overwhelmingly agreed when they rejected a similar ballot measure in 2014.
Douglas Johnson, legislative director of the National Right to Life Committee, said such fears are misplaced as those laws cannot be used against a woman who lawfully terminates her pregnancy, noting that "Some of them have been in existence for 30 years, and they haven't had any impact on legal abortions."
However, state Democrats were still concerned and MSN reports that after Democrats defeated that bill in 2013, "state Rep. Mike Foote authored a measure allowing extra felony charges against anyone who commits a crime causing the death of a fetus. Foote, a Democrat, said the involvement of 'personhood' activists in the push for a fetal homicide law makes it impossible for Colorado to implement one without risking lengthy legal fights over abortion."
Foote, who is also a prosecutor, stated that "The issue we were wrestling with is how you can hold offenders accountable and have some semblance of justice and not interfere with a woman's reproductive rights."
Stan Garnett, the district attorney of liberal Boulder County, confirmed during a Thursday press conference that Colorado law makes it difficult to file homicide charges when fetuses are killed, stating that:
Under Colorado law, essentially no murder charges can be brought if the child did not live outside of the mother.
(Visited 34 times, 1 visits today)