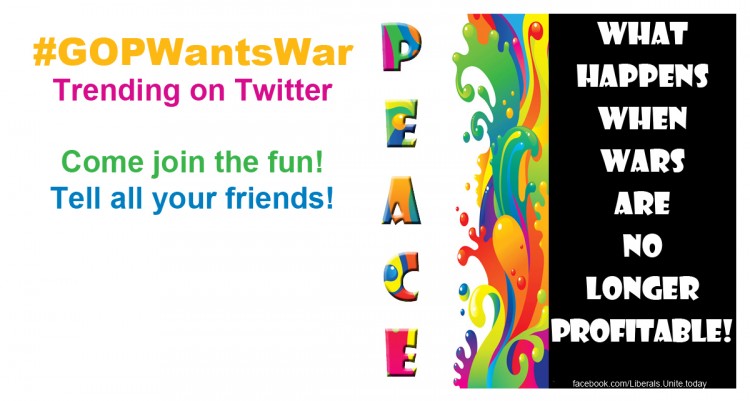 The hashtag #GOPWantsWar is now trending on Twitter in response to the #47Saboteurs who sent that absurd letter to Iran.
If you are like me, and sick and tired of being sick and tired of #GOP-Warmongering, come on over to twitter and join the fun.
Let's show those #47Idiots what liberals and progressives can accomplish when we work together.
Let's put some pressure on those #47Idiots – NOW!
(Visited 16 times, 1 visits today)