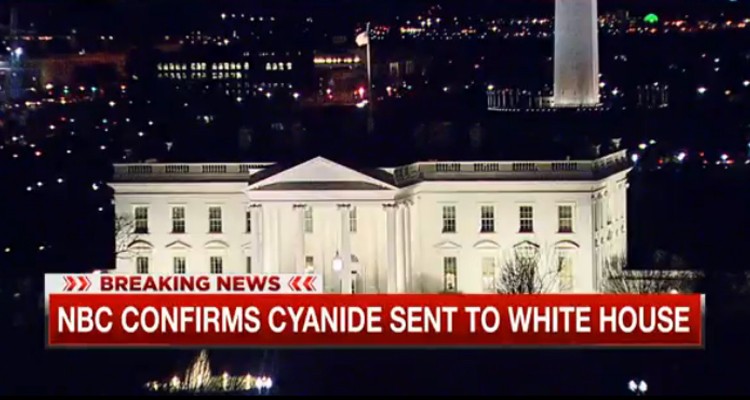 NBC News is reporting that a letter sent to the White House has tested positive for cyanide.
According to the Secret Service the letter tested a presumptive positive for cyanide and was being tested again to confirm.
The letter was received Monday at the White House Mail Screening Center. Biological testing returned a negative result, but chemical testing turned up positive.
The Secret Service says the letter is being transported to another facility for additional screening.
The substance was inside a plastic bag that was inside an envelope.
The sender is someone who is known to the Secret Service, and they say that charges could be brought, hinging upon if the substance was hazardous or not.
[contentblock id=1 img=gcb.png]
(Visited 11 times, 1 visits today)