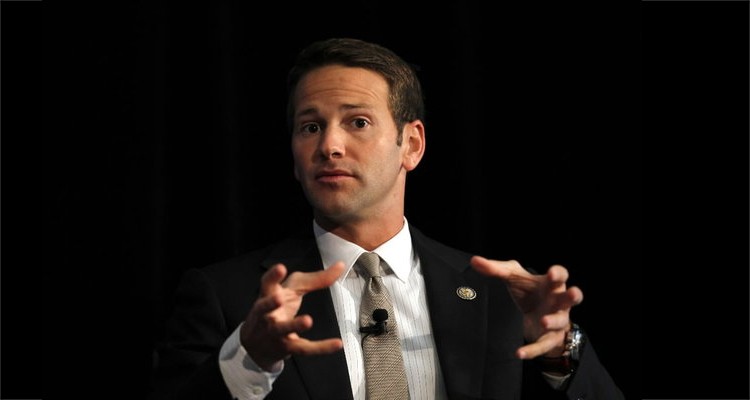 Scandal-prone Representative Aaron Schock (R-IL) announced his resignation from Congress Tuesday afternoon.
Politico recently raised questions about tens of thousands of dollars in mileage reimbursements Schock received from the federal government. Using Illinois open record laws they found that the congressman billed the federal government for 170,000 miles on his personal vehicle between 2010-2014, but when the Chevy Tahoe was sold in July of 2014 the odometer clocked roughly 80,000 miles.
This is yet another in a recent string of controversies surrounding one of the youngest members of Congress.
"The constant questions over the last six weeks have proven a great distraction that has made it too difficult for me to serve the people of the 18th District with the high standards that they deserve and which I have set for myself," Schock said in a statement, as quoted by Politico. "I have always sought to do what's best for my constituents and I thank them for the opportunity to serve."
The abrupt resignation comes a day after the Chicago Sun-Times announced that the Office of Congressional Ethics is making inquiries into Schock's use of taxpayer and campaign funds. Once the organization carries out  its probe into misconduct it may then present their findings to the House Committee on Ethics.
Last February pictures of Schock's extravagantly adorned Capitol Hill office were published. Seemingly inspired by the British drama Downton Abbey, questions of who paid for the renovations dogged the congressman, who later reimbursed the $40,000 from his personal funds.
After the Downton Abbey incident the Associated Press used Schock's Instagram account to track the lavish flights the the representative took aboard private planes owned by key donors.
The AP found that Schock billed taxpayers for these excursions, as well as for things like massages and concerts, with flights alone totaling $40,000.
Once a rising star in the Republican Party, Schock will resign from Congress effective March 31.
Read the full statement below:
"Today, I am announcing my resignation as a Member of the United States House of Representatives effective March 31. I do this with a heavy heart. Serving the people of the 18th District is the highest and greatest honor I have had in my life. I thank them for their faith in electing me and letting me represent their interests in Washington. I have given them my all over the last six years. I have traveled to all corners of the District to meet with the people I've been fortunate to be able to call my friends and neighbors.
But the constant questions over the last six weeks have proven a great distraction that has made it too difficult for me to serve the people of the 18th District with the high standards that they deserve and which I have set for myself. I have always sought to do what's best for my constituents and I thank them for the opportunity to serve."
[contentblock id=1 img=gcb.png]
(Visited 24 times, 1 visits today)