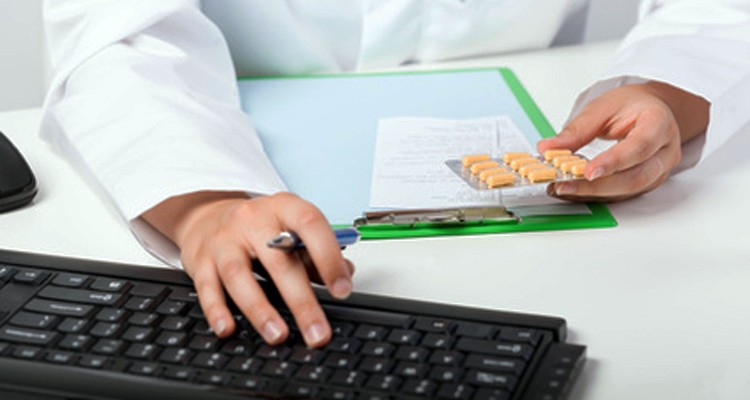 Gulfport, Mississippi: A 36-year-old disabled woman who suffers from Chiari Malformation type I, claims the pharmacist at her local Rite Aid is refusing to fill a doctor's prescription for the drug Norcos (hydrocodone). She asked to be identified as MK.
MK recorded an exchange with her pharmacist and the video is included below. In a statement to Liberals Unite, she said:
This is what happens every thirty days when I try to fill my script. I have been disabled for two years now, and since they changed the laws on hydrocodone, this is how I am treated.

I am a 36 year old mom and wife suffering with an invisible illness that has no cure. I honestly feel this is discrimination. You will hear the pharmacist say that I am an established customer, my script is real and valid, there is enough of the medication in stock, she just wants to save it for other customers.

Ever since the change with the hydrocodone laws pharmacies are "picking and choosing" who they fill scripts for. This was my not my first incident with Rite Aid. I am an established customer of Rite Aid. When I first started getting my scripts filled, everything was okay. Then I asked them to count my pills out in front of me because there was a discrepancy when I got home and counted one time.

After that, the following month I was told that my script had to have a diagnosis code on my paper script. I called the doctor's office and the nurse told me she did not need that information. She told me the pharmacist was violating my HIPPA rights. The pharmacist told me she would not fill it and I had to take it to a CVS or Walgreens, so I did.
The next month I went back to Rite Aid and I was told the didn't have the Norcos (hydrocodone) in stock. So I guess this time it was okay there was no diagnosis code? I told my husband I was getting the run around. This has gone on for several months. There is always an excuse. So this time when I brought my script back in, I decided to record the interaction. My husband was with me.

The video shows what happened. She never had any intention of filling my script. These pharmacies complain when we go to different companies, but yet this is how we are treated. We have no choice but to go and see who will fill it. I was established with Rite Aid. I did not get my scripts filled by her that day.

I have never run out of my meds early. I have never lost or had my medicine stolen. I take my medication as my doctor prescribes it. How is a pharmacist allowed to determine whether your diagnosis is more important and worthy than the next person in line?

I have an invisible illness and you can very clearly see in this video the discrimination I face. After 5 minutes of her telling me that she was saving the medicine she had in stock for another patient, we left. She took every ounce of energy and stamina from me.

I was awarded my disability on my first try. I have doctors that trust me and try to help me have some quality of life. This pharmacist questions all that and humiliates me.
Chiari malformation type I symptoms include but are not limited to:
Dizziness
Difficulty swallowing, sometimes accompanied by gagging, choking and vomiting
Vision problems (blurred or double vision)
Speech problems, such as hoarseness
You can go here for a more complete set of symptoms.
Please take a moment and Like Kimberley A. Johnson on Facebook.

(Visited 1,834 times, 1 visits today)