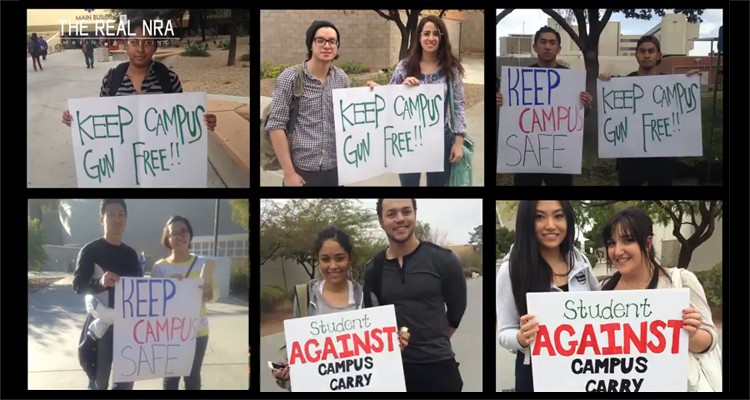 We're standing up to the NRA and gun lobby because of the public health crisis they've caused in the name of making a buck.
In 2014, 14 States around the nation introduced bills to allow guns to be carried on college campuses under the guise that more guns will equal safer schools. In the wake of Sandy Hook, multiple shootings on college campuses, and the up turn in media attention on Campus sexual assaults, the NRA and Gun lobbyists are purporting that guns could curtail all of these forms of violence. As if the way to fight violence is more violence.
College presidents, students and parents have rallied against these bills. They do not believe that guns will make their schools any safer. In fact they believe it will make it worse.
Campus sexual assault survivors are livid. They almost unanimously agree that had their assailants had guns, their lives would have been in danger. Groups are also weary using their tragedies as a pawn to push gun sales.
Every person the NRA and gun lobbies are trying to "protect", don't want this kind of protection. Stop the NRA and Gun Lobbyists from hijacking the campaigns of victims trying to get the changes they deserve. Help us keep guns off of campuses.
WATCH MORE: http://bit.ly/1MZsULu
SUBSCRIBE: http://bit.ly/1JUX3Xv
(Visited 17 times, 1 visits today)