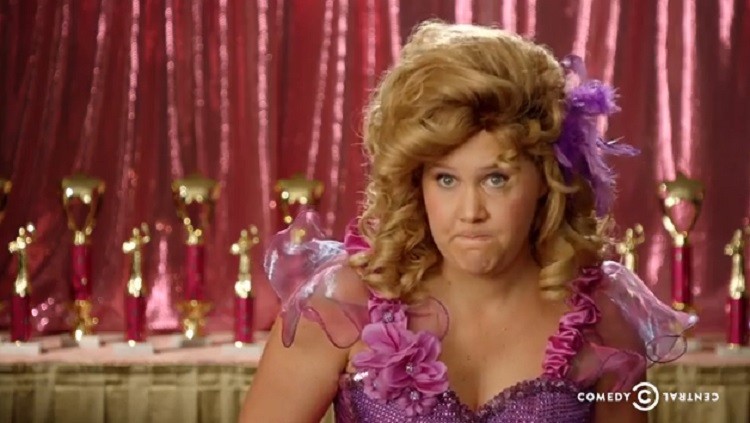 Inside Amy Schumer is my new favorite show.
I know, I'm a little late to the game. But now that I've found her, I'm hooked and her recent sketch mocking Toddlers & Tiaras had me LOLing all over the place.
Schumer's sketch is titled Babies & Bustiers, and she told Entertainment Weekly,
"It's honestly something I've been trying to make happen for three years. I wrote this sketch the first season," says Schumer. "It just seemed like it would be such a pain in the ass to shoot—the sets, the production, the children. But then this turned into the year we're just living all our dreams, so I was like, let's do it."
Jennifer Coolidge plays Amy's stage mother. Schumer said that having Coolidge, who is a friend, on set was a dream come true. "There is no one who is better at this stuff than her," says Schumer. "Watch the outtakes at the end of the episode—Jennifer kept improvising things about snakes, and it murdered me."
This is part one. Enjoy!
(Visited 87 times, 1 visits today)