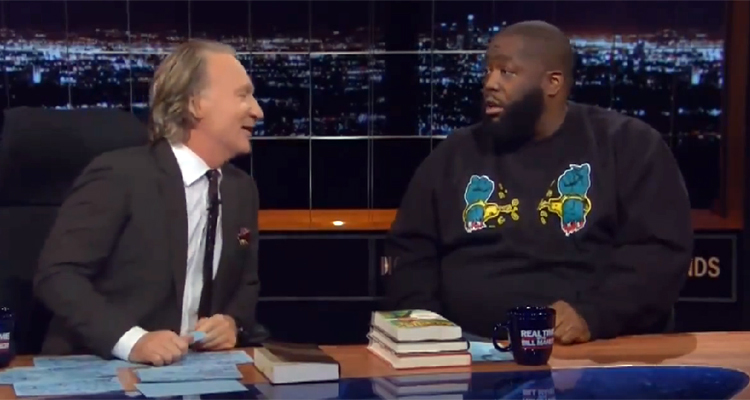 Rapper Killer Mike appeared Real Time With Bill Maher Friday night to talk race relations, recent events in Baltimore and the link between crime and rap music.
While on the show, Killer Mike took the opportunity to rip Fox News host Bill O'Reilly, who frequently blames rap music for all the woes in society.

I like Bill O'Reilly the character but I hate how white people take him so seriously. He's more full of shit than an outhouse. I'm gonna go in a black club and see Bill O'Reilly with a stripper on his lap, I guarantee you that. He's as fictional as those books he writes.
You can watch him in action, below:
Killer Mike on Bill O'Reilly: 'More Full of S–t Than an Outhouse'

Posted by Bill Maher on Saturday, May 16, 2015
(Visited 31 times, 1 visits today)